 BASK IN THE BEAUTY SURROUNDING SILVER MUSKIE LODGE
Prepare yourself to experience the unforgettable when you visit Silver Muskie Lodge on Redgut Bay, Rainy Lake, Ontario, Canada.
With awe-inspiring views, rocky cliffs, sand beaches, waterfalls, showstopping sunrises and sunsets, natural wildlife habitat, and the darkest night skies you'll ever see, Silver Muskie Lodge is located on one of the most breathtaking bodies of water known to man, Rainy Lake.
Our "home" bay, Redgut, is prime fishing territory. Ranging in depth from 7 to 90 feet, Redgut Bay supports a wide range of healthy fish populations and clean water.
Whether it be big slab crappies or some world-class walleye and northern pike fishing you're after, Redgut Bay has a multitude of highly structured locations for your angling adventure. Redgut Bay also boasts the best muskie fishing on Rainy Lake.

The lake itself was dug out of solid rock by glaciers thousands of years ago, and has several beautiful sheer cliffs and waterfalls to show for it. The bay is home to a sizable population of bald eagles and loons, as well as moose, whitetail deer, black bear and migratory waterfowl.
CLICK HERE TO READ MORE ABOUT REDGUT BAY AND RAINY LAKE IN SILVER MUSKIE LODGE'S PASSPORT TO ADVENTURE.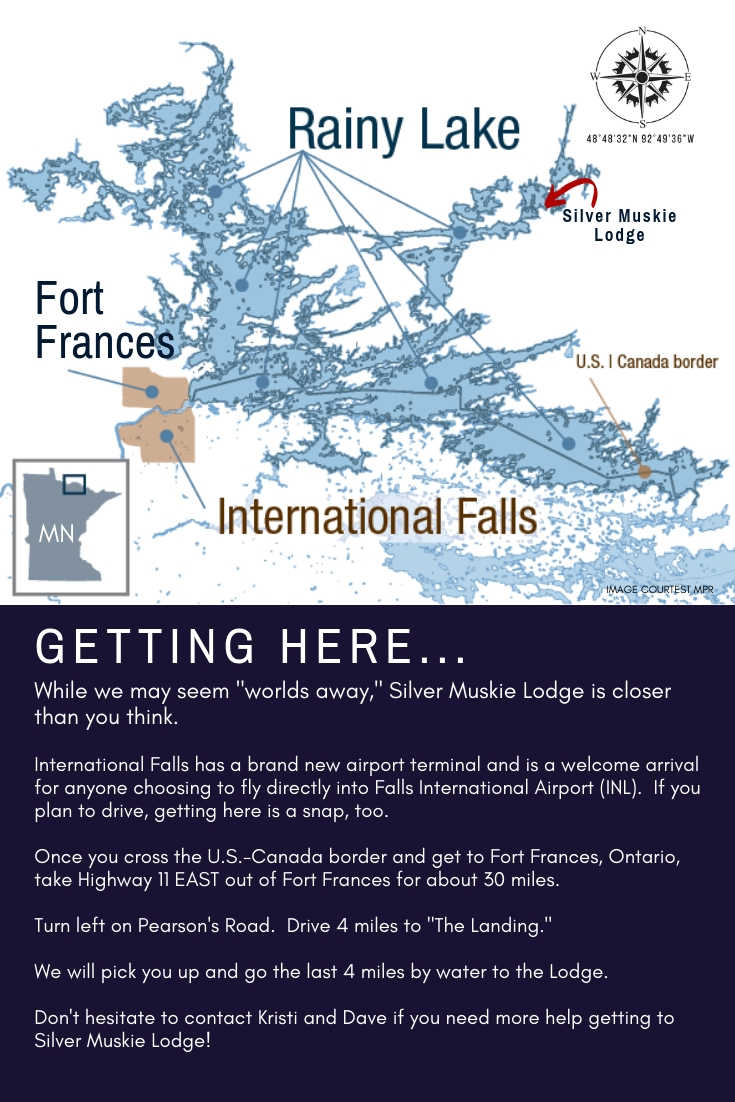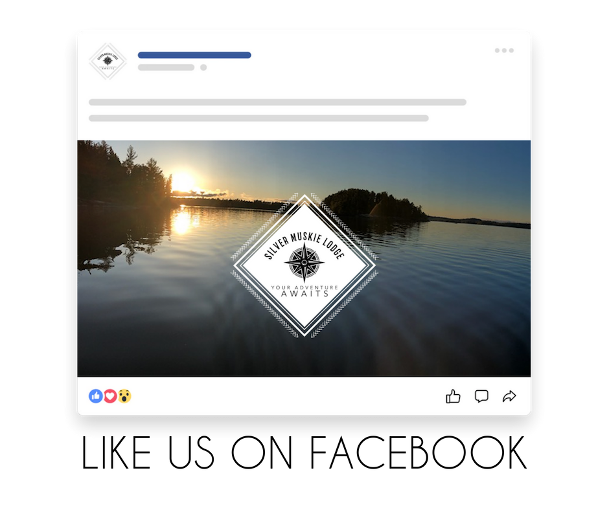 © 2019 Silver Muskie Lodge
Mailing address: 1801 Second Avenue #565, International Falls, MN 56649
Direct to the lodge: 807.599.2715 (Summer Only)
U.S. Guests: 218.259.0339 (Year-round)
Canadian Guests: 807.275.9126 (Year-round)
Email: SilverMuskieLodge@gmail.com