 SAVOR SERENITY AT THE OUTPOST
WHERE ESCAPE AND PRIVACY COLLIDE
Located on Lake Otukamamoan (native for "trout"), the outpost is about a one hour boat ride and hike away from the Lodge — this outpost is as remote as it gets. You'll be alone for miles in every direction, with a pristine lake so alive with fish that you'll forget all about "the real world."
Lake Otukamamoan is known for sizable lake trout, but is also known for large walleyes and trophy northern pike. The Outpost is a unique destination for fishing and exploring.
CLICK HERE TO READ MORE ABOUT THE OUTPOST IN SILVER MUSKIE LODGE'S PASSPORT TO ADVENTURE.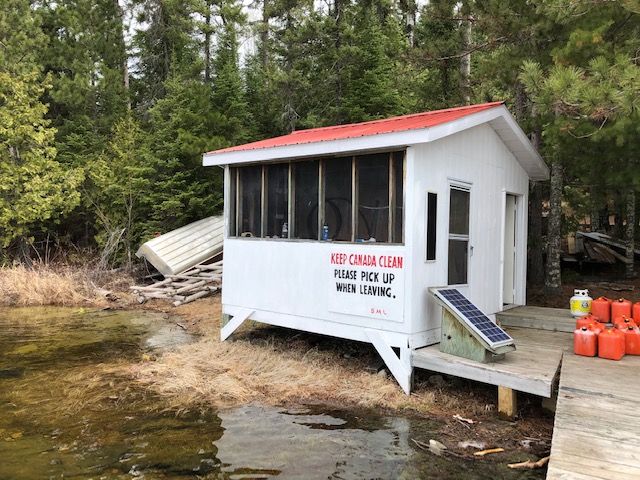 FEATURES:
Sleeping and fishing accommodations for up to ten
Outdoor solar-heated shower stall
Fish-cleaning house
Fire-pit
Solar-powered lights
Wood-fired sauna
Propane refrigerators
Propane deep fryer — for catch of the day!
PRIVACY!!!
OUTPOST DETAILS:
(ALL RATES ARE IN U.S. FUNDS AND DO NOT INCLUDE SALES TAX)*
INCLUDES:
Furnished outpost cabin includes sleeping bags and fresh linens, boat, motor, gas, life jackets, landing net, and minnow bucket. Bait is available upon request and at market rate.
$135 per person/day for 2 people
$125 per person/day for 3-4 people
$120 per person/day for 5-6 people
$110 per person/day for 7+ people
PLEASE NOTE:
$500 minimum charge for a 2-day stay.
$150 charge if two boats are needed for transportation from the Landing to the portage.
The outpost can be reached by either portaging in or flying in. If you decide to portage in, we suggest you fly in your supplies and gear. The portage from the lodge is approximately one hour, including two 400- yard hikes around a couple of waterfalls (don't forget your camera).
Fly-in service is provided by Rusty Myers Flying Service, Inc. Call 866-707-7637 for details.
Fishing guide service available upon request.
CLICK ON ANY IMAGE BELOW TO ENLARGE AND SCROLL THROUGH.
Do you have a picture of Silver Muskie Lodge you would like to share? Email it to SilverMuskieLodge@gmail.com and we'll add it to our gallery!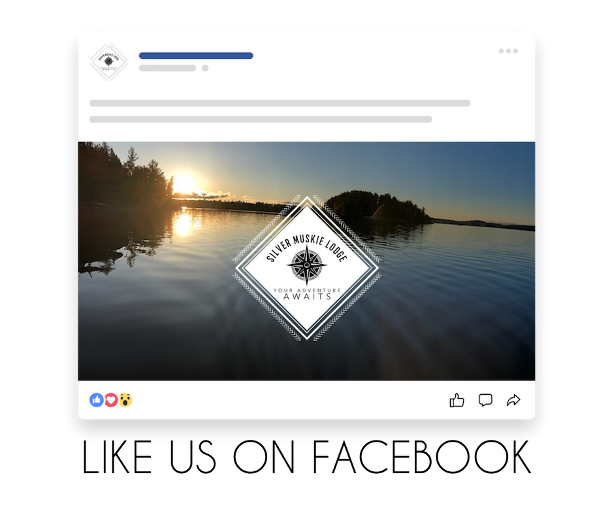 © 2019 Silver Muskie Lodge
Mailing address: 1801 Second Avenue #565, International Falls, MN 56649
Direct to the lodge: 807.599.2715 (Summer Only)
U.S. Guests: 218.259.0339 (Year-round)
Canadian Guests: 807.275.9126 (Year-round)
Email: SilverMuskieLodge@gmail.com